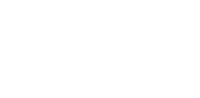 NCTTA is the National Collegiate Table Tennis Association which is the governing body of Collegiate Table Tennis. The mission of NCTTA is to promote the sport of table tennis by providing collegians an opportunity to compete in this enjoyable lifetime sport and to provide student athletes the avenues to compete in serious intercollegiate table tennis competition at a club or varsity level. NCTTA is a 501(c)(3) non-profit organization and is seeking to have table tennis included as a sport in the National Collegiate Athletic Association (NCAA).
The National Collegiate Table Tennis Association has 250+ colleges/university through 30 NCTTA Division and 6 regions to earn a spot to compete at the National Championships.
Click on the logo above to find a team in your area!